I know this sounds a bit repetitive to some… but unfortunately, no matter how many times I mention this, it seems like someone always forgets, or either they just aren't reading my caution notices (or my posts of any kind, period).
Spoofed email continues to run rampant throughout the Internet, and hopefully you are getting keen at spotting them.  Here's one I seem to keep getting.  No matter how authentic these things get (and trust me, some look VERY authentic), don't fall prey to this non-sense.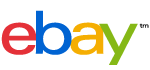 Update Your Account Information Within 24 Hours

Valued eBay Member,According to our site policy you will have to confirm that you are the real owner of the eBay account by completing the following form or else your account will be suspended within 24 hours for investigations.  

Never share your eBay password to anyone!

Establish your proof of identity with ID Verify (free of charge) – an easy way to help others trust you as their trading partner. The process takes about 5 minutes to complete and involves updating your eBay information. When you're successfully verified, you will receive an ID Verify icon

in your feedback profile. Currently, the service is only available to residents of the United States and U.S. territories (Puerto Rico, US Virgin Islands and Guam.)

To update your eBay records >> Click here << We appreciate your support and understanding, as we work together to keep eBay a safe place to trade.
Thank you for your patience in this matter.  

Trust and Safety Department
eBay Inc.

Please do not reply to this e-mail as this is only a notification. Mail sent to this address cannot be answered.Note : Ignoring this message will cause the Suspension of your account . To reactivate it you will have to pay a fee of 350 $ .

Copyright 1995-2005 eBay Inc. All Rights Reserved. Designated trademarks and brands are the property of their respective owners. Use of this Web site constitutes acceptance of the eBay User Agreement and Privacy Policy. Designated trademarks and brands are the property of their respective owners. eBay and the eBay logo are trademarks of eBay Inc. eBay is located at 2145 Hamilton Avenue, San Jose, CA 95125.
All Rights Reserved. Designated trademarks and brands are the property of their respective owners. Use of this Web site constitutes acceptance of the eBay and .
Notice how authentic this spoofed message looks by mousing over (don't click!) on the links.  Two of the links (the User Agreement and Privacy Policy) actually link you to real pages at eBay.  The others take you to an unknown IP address where they will attempt to sucker you in to filling out your real information.
Many (if not most) of you may not have an eBay account, but this same rule holds true whether it's eBay, Amazon.com, PayPal, or one of the many others that are being spoofed.
Be smart.  Know that NONE of these companies will ever email you asking you to update your records.  They just won't!  So don't fall for it if you get one of these. 
Most of these spoofed email's have been (or are in the process of being) investigated by the companies being spoofed, but just to be sure, when I get one of these, I generally forward the entire email to the company being imitated.  Most have email accounts set up for you to report this kind of thing to.  Generally, sending these messages (complete with headers) to spoof@ebay.com or spoof@paypal.com, etc… will get the message to the right individuals who investigate these things.
Have a great day!
Ed